INVESTOR CONFIDENTIALITY AGREEMENT
350 Marine Parkway, Suite 100, Redwood City, CA 94065
The Peninsula Surgery Center, LLC is located on a beautiful Lagoon in Redwood Shores, a waterfront community in Redwood City, California. Located along the western shore of San Francisco Bay, Redwood Shores is the home of several major technology companies, including Oracle Corporation, Electronic Arts, Nintendo, Zuora, Qualys, Crystal Dynamics and Shutterfly.
Redwood Shores blends single-family housing, townhomes, condominiums and apartments with a corporate business park.
To request access to Investor information you will first need to review and sign the PSC, LLC Mutual Confidentiality Agreement.
Or use the QR link with your phone: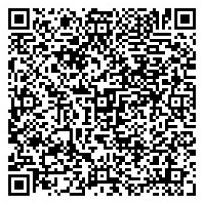 You will be provided with access to investment opportunity information; any information you share about your practice will remain confidential.